• DEVELOP THE LEADER YOU KNOW IS WITHIN YOU •
√ Gain Paid Offers to Speak, Write, Consult & More

√ Create New Sustainable Monthly Income

√ Develop a Strong Personal & Business Brand
√ Represent Leadership in any Niche Industry
√ Start at Any Age and Any Stage in Your Career!
______________________________________________________________
Common Thought Leadership Myths
"It's too hard, too confusing, too elusive and will take me too long!"
"Who am I... to be the expert?"
"What will people think of me?"

"Will people listen and follow me?"

"Now is not the right time and I am not ready!"
_____________
Overcome These Myths

Believe in yourself as a value-add helpful resource and expert today!
Receive expert support to help you find your voice, as a leader

Position yourself powerfully online to new communities (online + in-person)
Is this your year to break out as a thought leader
We know how hard it can feel, how confusing this process can seem, and how lonely it feels to be on this path. There has never been a better time in the world to stake your claim and re-create yourself online. We built this course for the courageous, the bold and the innovative...
WE BUILT THIS COURSE JUST FOR YOU!

"Start at any age and at any stage in your professional evolution!"
~ Jared Brick, Founder


IMPACTFUL LEADERSHIP BENEFITS
⚡ RECOGNITION as a powerful brand by colleagues and new communities/customers
⚡ AWARENESS of your brand to new audiences for greater impact and wider reach online
⚡ RECEIVE new business offers + growth opportunities to boldly collaborate with others
⚡ EARN MORE for writing, speaking and consulting to leading industry events + new clients
⚡ BE IMPACTFUL to increase your ability to powerfully help people's lives by adding epic value!
Our bold 6-week development course transforms professionals from experts into leaders by leveraging a powerful system of digital media tools! Our process...
👉 EVOLVE YOUR CAREER
👉 DEVELOP NEW AUDIENCES AS CLIENT LEADS
👉 DIFFERENTIATE YOURSELF IN YOUR CAREER/INDUSTRY
👉 CREATE YOUR ONLINE BRAND IN A NEW DIGITAL WORLD FOR GROWTH



• GET PAID FOR SPEAKING LIVE TO NEW AUDIENCES
• LEARN TO INSPIRE, ENGAGE AND EDUCATE

• EXPAND ALL YOUR DIGITAL FOLLOWERS
2018 IS YOUR YEAR!
In 'Break On Through' you will learn the targeted steps to becoming the next thought leader in your industry!
You've always wanted to do a TED talk? Work with dream clients? Land a breakthrough role at your dream company? Get offered a book deal, or sign a major partnership.
It all begins with our 6-week extensive online course.

Choose to take the elevator UP... not the stairs!
When you become a Thought Leader you need to have a growth process in place, to do all of the above!
Our truly innovative intensive course offers you a scalable + efficient system for your growth, plus a process for audience development.
Share your commitment, passions and empathy with the world
Gain impactful media attention to expand your vision and help people
Engage a new and deeply connected following with your professional expertise
Get invited to speak live at conferences, develop your audience and online community
Receive book offers, new business deals, speaking gigs and impressive collaborations
_________________________________________________
GET all the efficient steps for clarity and a workable growth process!
---
Regardless of where you are in your professional career journey...
you can develop as a Thought Leader at any age and any stage!
_____________________________________________
This course was built for...
⚡ Entrepreneurs - Innovators, inventors who are breaking the mold and changing the game
⚡ Speakers - TED style bold event speakers, passionate seminar leader that inspire audiences

⚡ Sustainability Pros - Changing the triple bottom line business world for us all
⚡ Authors - Emerging and established writers with great stories to share with new audiences
⚡ Consultants - Expert advisors in niche areas, fields with bold careers running businesses.
⚡ Intrapreneurs - Creating change from within evolving companies + moving the needle forward
⚡ Founders - Creators of bold new start-up companies emerging with breakthrough ideas
Thought leadership development is not simply a theory, it's not a self-projection. It's a tangible divergence from ones colleagues in any field or industry. This course supports professionals and experts to train and develop people, to powerfully leverage new multimedia tools for growth. It creates way to position YOU in the spotlight you desire.
NO technical digital media experience is required!
We have laser targeted only the highest impact areas by leveraging core media assets that will catapult you upwards... we call it the elevator versus the stairs!
WALK YOUR PATH WITH CLARITY & INSIGHT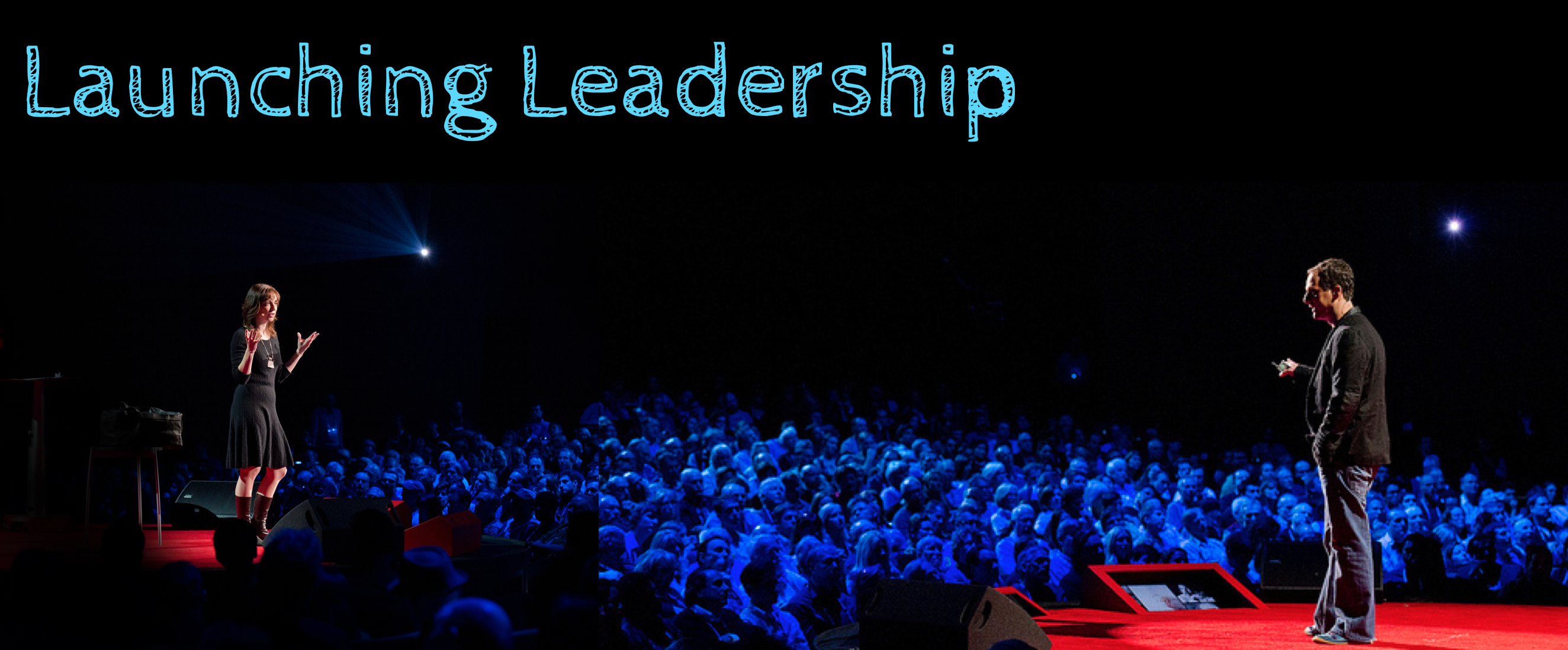 COURSE CORE DEVELOPMENT AREAS (BRICKS)

WHAT YOU GET!
✔ BRICK 1 - Purpose Exploration + Impact Driven Leadership (week 1)
> Discover your passions and also your empathetic compassionate voice within you.
> Expert Interview with Brandon Peele - Author and purpose guide to lead you down the path
+ FREE GIFT - Get the new audio book, Planet On Purpose by Brandon Peele


✔ BRICK 2 - Personal + Business Brand Development (week 2)
> Learn how to extrude your image and tone to implant it into your business model
> Expert interview with Geraldine Convento- Brand strategist to help you reveal your image


✔ BRICK 3 - Your Online World - New Mobile Responsive Website (week 3)
> Build out your branded landing page site to collect new leads with content
> Expert video tutorial with Jared Brick - Step by step guide to getting you online
+ FREE Website strategy session with Jared Brick - 1 hour (valued at $300)


✔ BRICK 4 - Curating Your World - Social Media Strategy + Growth Hacks
> Learn how to curate the best aligned content to engage and grow an audience
> Expert session with Jared Brick - Shares his 80/20 content rules and biz hacks


✔ BRICK 5 - Syndication + Broadcasting - Blogging + Vlogging Tactics (week 5)
> Sharing is dead... learn to scale your brand with new assets, text and videos
> Expert interview with _____ (VIP special guest) - Creating your online course!
> FREE GIFT - Our VIP expert will share their online course templates with you!


✔ BRICK 6- Launching into Leadership Development + Next Steps (week 6)
> Now that you are online and launched how to keep your moment and growth going
> Expert interview with Stephanie Staidle - Business launch coach for next 12 months
**BONUS WEEK 7 - Get 1:1 consultation time with Jared and other experts!**





INTENSIVE ONLINE COURSE BASED ON YOUR WEEKLY SCHEDULE
PROUDLY SUPPORTED BY OUR PARTNERS: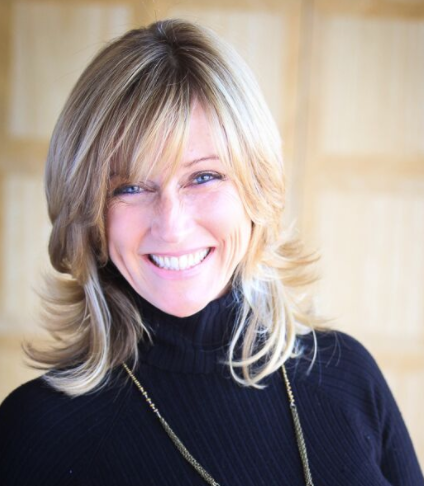 "Jared was a needed catalyst to get my new business off the ground. He advised me in marketing, networking and most importantly guided me in the world of social media. He's sincere, professional, expedient, driven and enthusiastic. I appreciated working with him directly."
• Kathleen Joy, Founding CEO at Lumiere Work
Your Instructor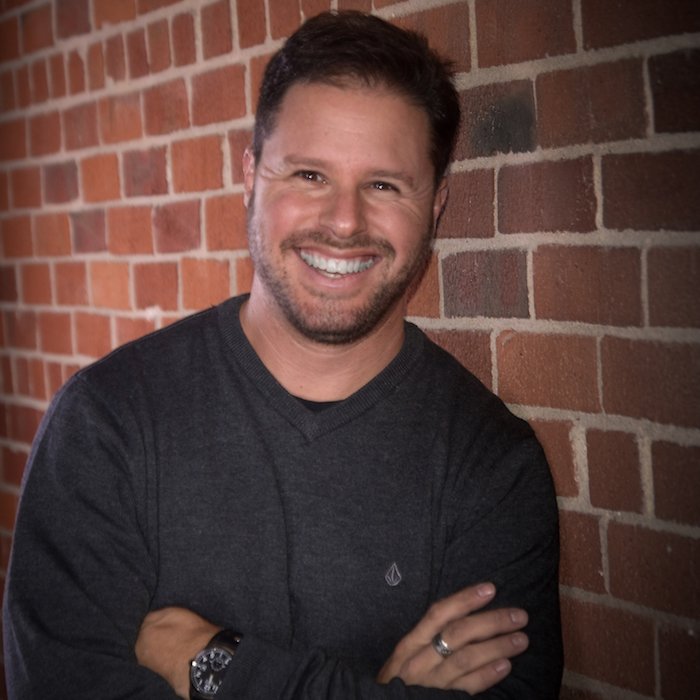 Founding Director, Jared Brick and serial entrepreneur of Brick House Media Co, Gryp Media, Blockchain Media and Zen Hustlers. Jared is an inspirational media educator and sustainability MBA, who has established himself as a media marketing thought leader. Jared, his family, and company are based in Santa Cruz, CA.
Jared is deeply committed to people claiming their power, realizing their greatest impact and boldly leading other via media. His committed passionate multimedia work supports professionals to develop into thought leaders since 2012. Jared has crafted a custom process that leverages effective, and highly efficient multimedia as the path forward. This core work develops new audiences, creatively builds digital media assets, and produces leadership in any industry!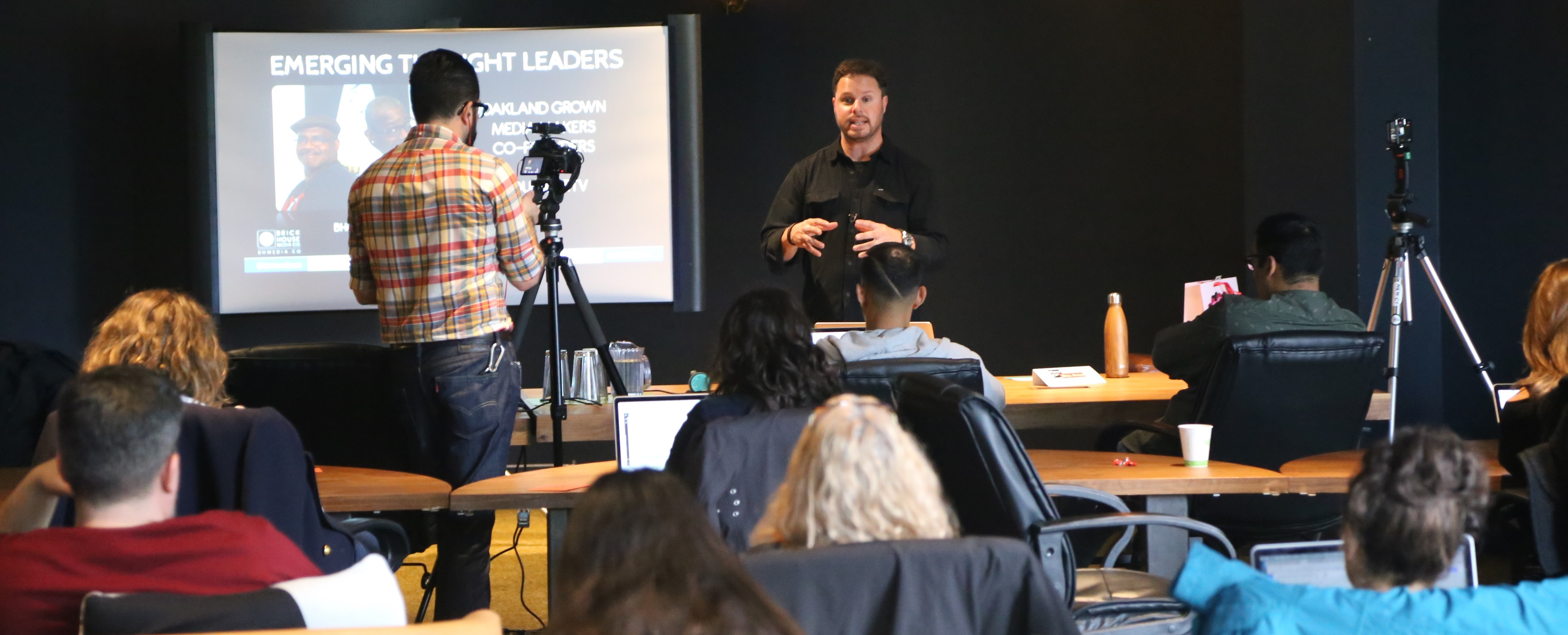 Jared's been passionately training people in new evolving areas of digital media since 2005. His skills as an inspiring educator and media trainer have gained him recognition, acclaim and even an award for Eco-Social Media Innovation for Business Efficiency! Jared is recognized as an expert and contributor on various industry platforms, and a featured host company at NewCo Bay Area, an esteemed business conference. Jared is now sharing this custom development process with bold professionals in Break On Through!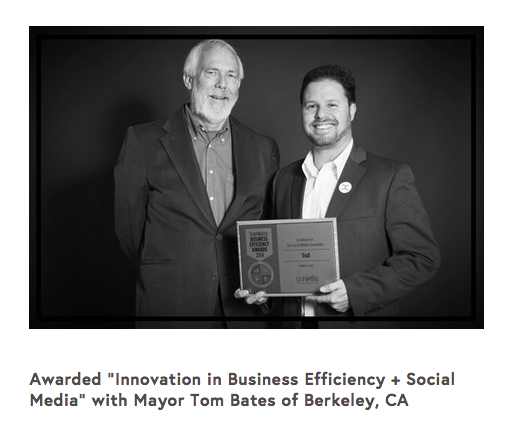 Learn more about Jared as a speaker, host and guide at: http://www.bhmedia.co/speaker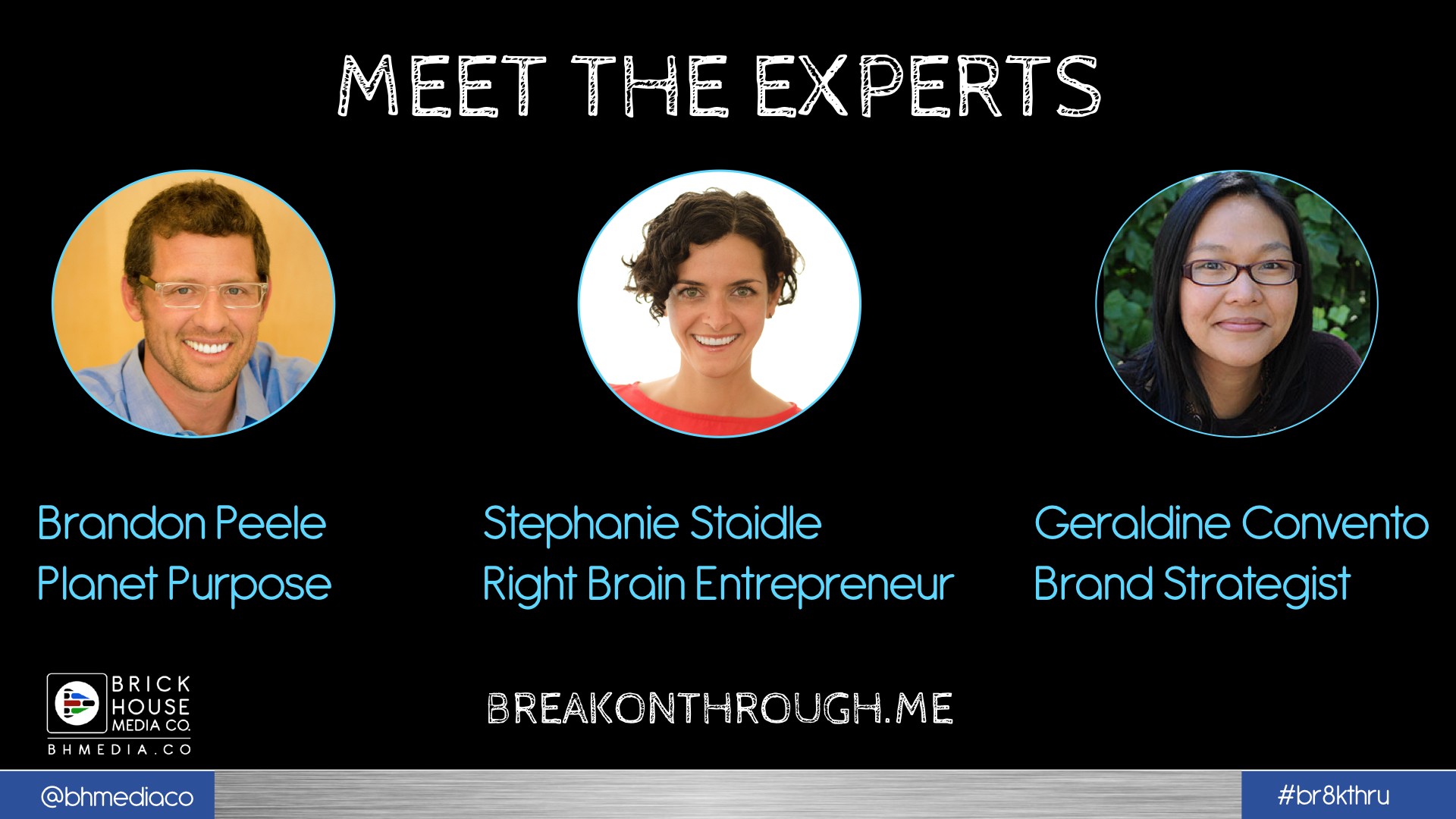 MEET EMERGING LEADERS WE SUPPORT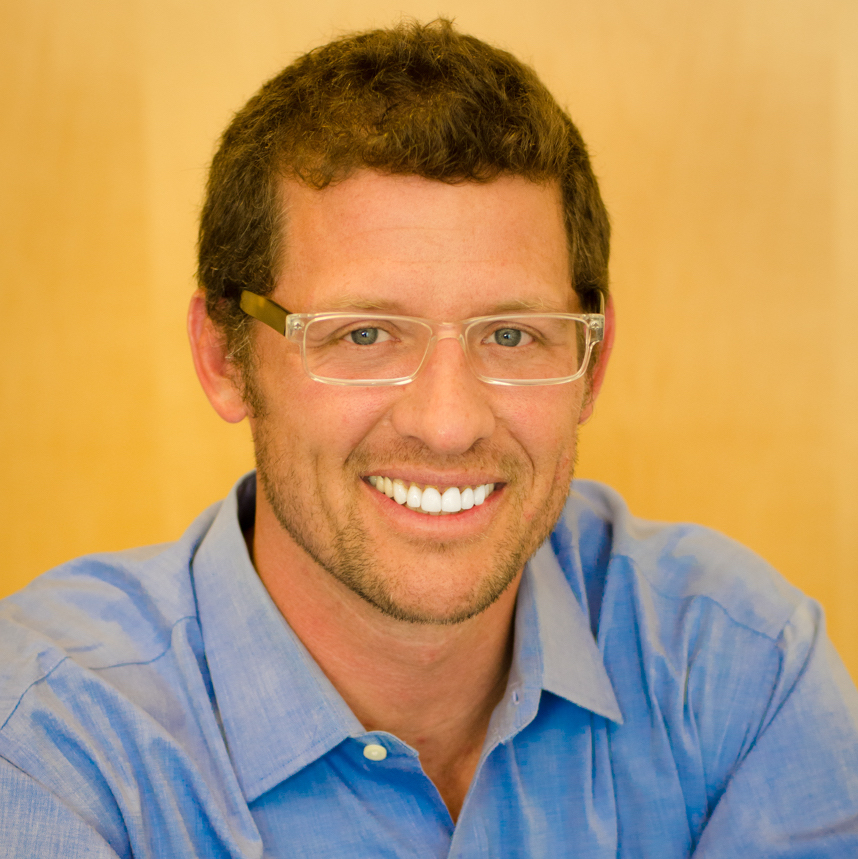 "Jared understands your grander vision, he and his company are also deeply purpose driven!"
• Brandon Peele - Course Expert, Speaker, Author, Coach at Planet Purpose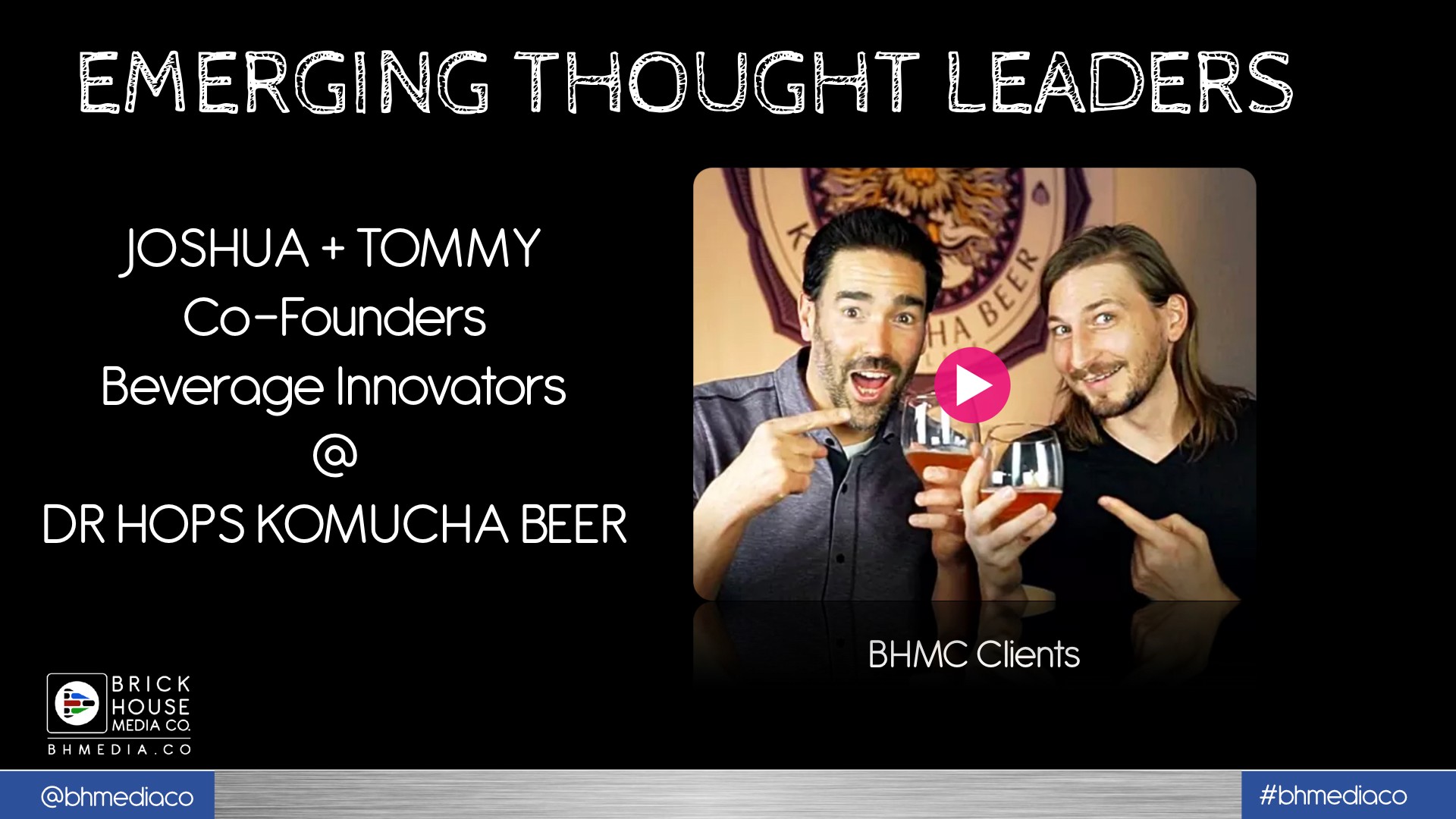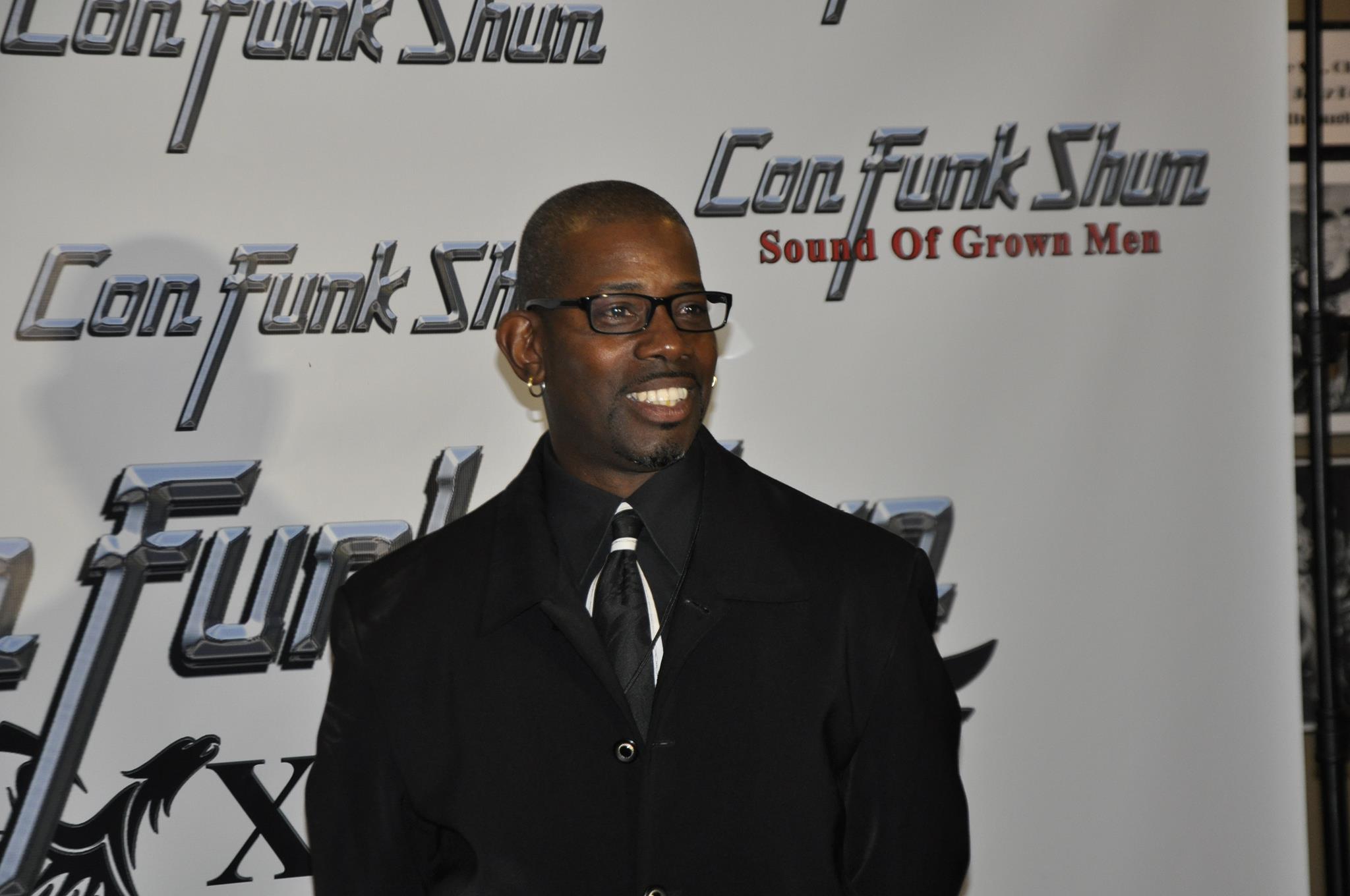 "Jared is truly the MAN... we could not have completed it and launched our online streaming media brand without his expert guidance. He had our back from day one is so easy and fun to work with!"
• Bilal M. - Co-founder + Host of SoulBeat.TV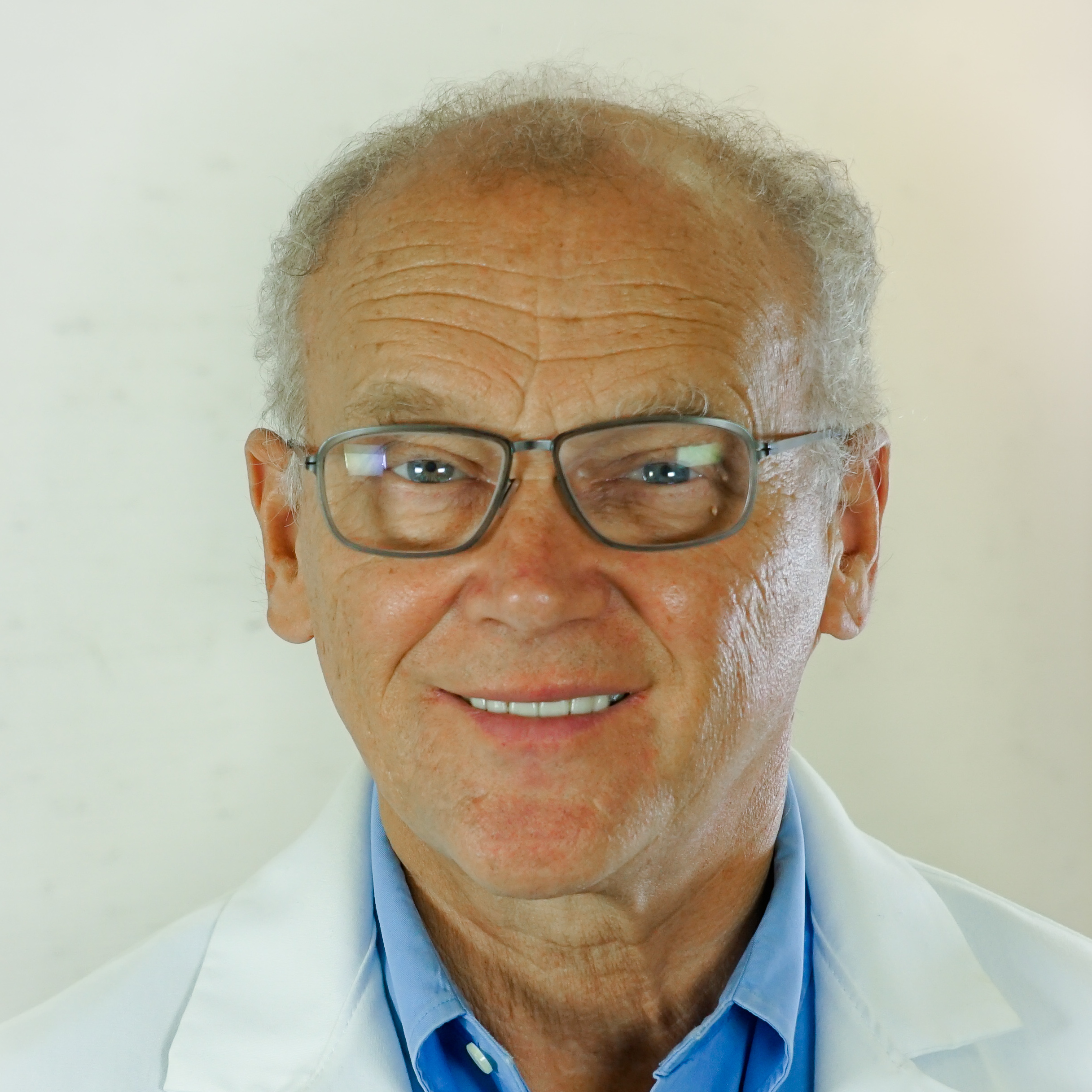 "Jared is extremely knowledgeable and gifted, he supported us to create an efficient, effective, and attractive online media for my local business. He understands our business goals, our company values, and our unique brand; he guides us from A to Z! We've now doubled our patient intake...we're so glad we found him!"
• Dr. Peter Kadar - Owner, Acupuncture Center of NJ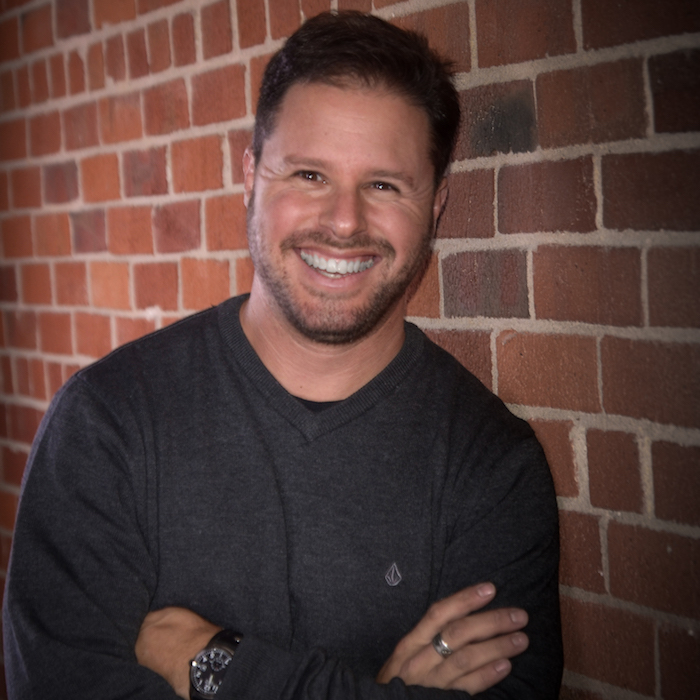 "Today you don't have to first write a book, get a Ph. D. or travel the world speaking to be considered a Thought Leader... those are just some of the real benefits after you become one!"
• Jared B. - Founder, Brick House Media Co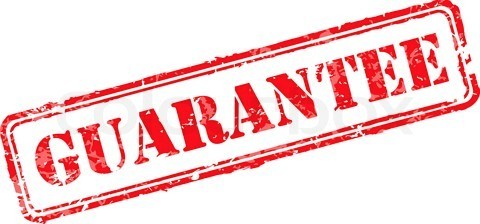 21-DAY COURSE GUARANTEE + REFUND POLICY
Our goal is that we delivery you massive insight and value from the start of this course and throughout the 6 week process and even far beyond! We know what is possible from over 4 years of client testing. We also realize the nature of online course and offer the following options.
We offer a 90% refund within the first 3 weeks of the course content, or by the end of Brick 3. This 10% fee covers our time and some administrative fees incurred by the course. You will be removed from this course and the private Facebook community group also.
After Week 3 and until the end of your course, only partial refunds under 50% of the course fees are available as any refund. We will accepted them only on a case by case individual basis only, with an email referencing why you would like a refund. We know things happen and will work with you as much as possible.
After week 4 refunds are no longer available as you have received over 66% of the course content. We believe in this course and do our best to provide you with excellent educational materials. If you have exceptional circumstances, please contact us at: [email protected]
At the end of Break On Through, you will have successfully completed the full course. At this time you are ready to declare yourself a Thought Leader. If you implemented all the core aspects of this course, we have zero doubt you can create all that is needed to be successful in this new path. If you did not implement all the core aspects of this course, that is of personal responsibility and is not our challenge to compensate you for. Integrity dictates that you accept this leadership responsibility as your own. Thank you.
**Course Content Policy**
The content is 100% proprietary and fully owned by Jared Brick of Brick House Media Co and can not be copied, duplicated or exported to others not as paid members on this course. Any members caught doing so will receive legal notifications to cease from sharing our course content.
That being said, please share your insights and experiences with your colleagues and professionals connections. Thank you!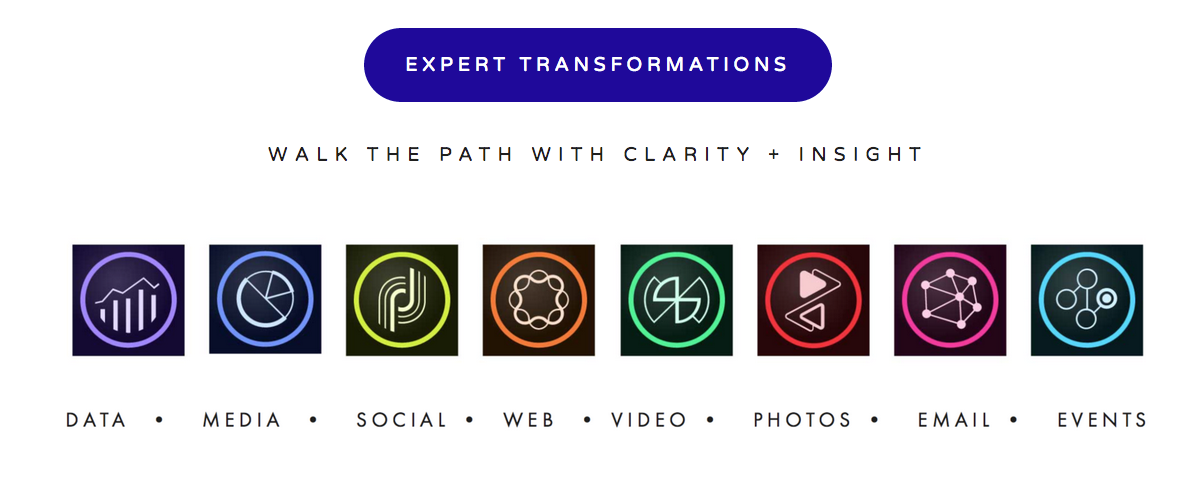 Frequently Asked Questions
When does the course start and finish?
How long do I have access to the course?
What if I am dissatisfied with this course?
Is there on going support for this course?
YES, you will have instant access to Jared Brick this course creator via email. Phone or video calls are available by appointment only!
What can I expect at the end of Break On Through course?
If you have participated in all the aspects of our course, you will have a landing page website, social media channels, email marketing strategy, content strategy and expert tools to grow your thought leadership. You will also have access to the experts connected to this course for 1:1 consultations. Additional consultations are available, please contact us for more info!
How was the course created?
Break on Through was custom with original content created by Jared Brick after working with marketing clients for over 4 years. This course is highly relevant and timely for you to learn from and our live Q&A segments are invaluable!
How much course content is in Break On Through?
Each week we release about 2-4 hours of content as primarily videos, PDF downloadable documents, questionnaires and live Q&A webinars. Other than the live Q&A webinars, you can view the content as it releases each week on your time and schedule.
What difficulty level is this course?
Break On Through was created for business professionals and emerging leaders. We expect you to have a high school level or undergraduate degree, as a prerequisite work for this course. You will be asked to write blogs, some website content and some social media pages, so written skills are a big plus. If you plan to offer video, you will need proficiency in english speaking and verbal abilities. We will walk you step by step through any technical aspects of the course, and it is all very achievable!
When can I implement this course?
Each week of the course we will have challenges and you will performing tasks that are directly actionable. By the end of the course, you can implement all aspect of it immediately!
Is this course mobile or tablet friendly?
YES! This course is fully mobile responsive for any devices you own such as smartphones, tablets and such. Please contact us or teachable for connectivity issues or performance challenges.
What are the Private 1:1 consultation details?
Got more questions?